This time we're doing things a little different. This time, not only will the post be in English, but also in Dutch! I'll be starting in Dutch, but if you can't or simply don't want to read the Dutch version, you can go ahead and click here for the English version!
Vorig jaar december was ik van plan om de perfecte planner te vinden. Omdat ik het vertikte om 2018 als een puinhoop in te gaan. Gelukkig was ik niet de enige. Ik belandde op deze Facebook-post in een groep waar iemand om aanbevelingen vroeg voor de perfecte planner. Terwijl ik door de opmerkingen scrolde, las ik herhaaldelijk over de "Purpuz Planner".
Het was duidelijk dat ik moest gaan kijken wat de hele ophef over deze planner was.
Een uur na het lezen van de veelbelovende beoordelingen over de planner, had ik de beruchte Purpuz-planner gekocht. Binnen een week ontving ik de Purpuz Planner van 2018 en de recensies hadden gelijk. Het was liefde op het eerste gezicht. Ik wist dat we samen op een ongelooflijke reis zouden gaan.
En nu mag ik de 2019 Pink Purpuz Planner reviewen!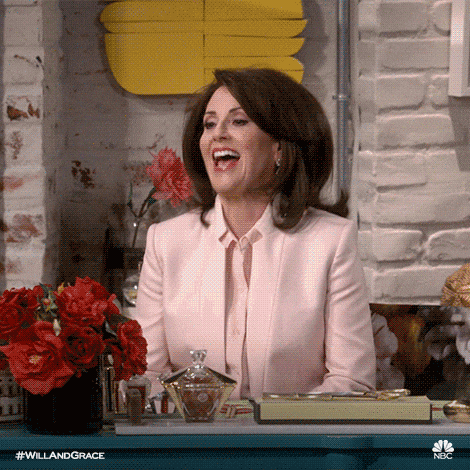 Een lifecoach in papieren vorm

De Purpuz Planner werd geboren nadat Clen Verkleij naar een coach ging voor begeleiding om balans te vinden tussen zijn werk- en privéleven nadat hij een burn-out had ervaren. Tijdens het proces om evenwicht te vinden, merkte Clen dat hij ook gelukkiger begon te worden. Vanuit het verlangen om anderen die balans te helpen bereiken en geluk in hun leven te ervaren, combineerde hij de hulpmiddelen die door zijn coach werden gegeven en toverde hij ze om in de Purpuz Planner. In principe heb je een lifecoach in papier bij je.
8 Tools
Het unieke van deze planner zijn de 8 tools die je krijgt om jouw dromen daadwerkelijk om te zetten naar doelen.
Purpuz-kaart
Helpt je je dromen te visualiseren.
Purpuz-matrix
Helpt je om je dromen te organiseren.
Purpuz-plan
Helpt je om je doelen stapsgewijs te verdelen.
Purpuz-pad
Helpt je te verdelen, organiseer je doelen in tijdsbestek en volgorde.
Maandelijks overzicht
Biedt een overzicht van de hele maand.
Weekoverzicht
Plan je dagelijkse activiteiten.
Dagelijkse reflectie
Denk na over de dag; wat ging goed en wat kan je verbeteren?
Vragen om jezelf te stellen
Denk na over afgelopen maand, het heden en de toekomst.
De eerste vier stappen lijken misschien op hocus pocus, maar de schoonheid van alles is dat elke stap grondig wordt uitgelegd. Eén voor één.
Ook in de 2018-versie bevonden deze zich achteraan in de planner. Voor de 2019-versie staat het op de eerste paar pagina's, wat mijn voorkeur heeft, omdat ik niet zo gemakkelijk naar de achterkant van de planner zou gaan als aan de voorkant.
Alles in één
Elk jaar kocht ik een nieuwe notitieboek met het idee om al mijn doelen op te schrijven. Toen, een paar maanden later, besloot ik een nieuwe notebook te kopen. Deze zou voor mijn bucketlists zijn. Later zou ik er nog een krijgen en deze zou voor al mijn creatieve ideeën zijn. In juni liep ik rond met 5 verschillende notitieboekjes, waarvan er geeneen functioneerde en een slecht functionerende schouder.
Ik probeerde zelfs bullet journaling. Het leek me ideaal! Ik zou de pagina's kunnen vullen met de dingen die ik wilde en de categorieën die ik nodig had. Geweldig, toch?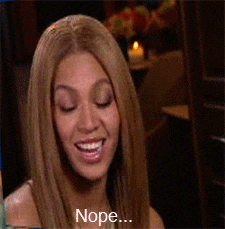 Wat blijkt? Ik ben veel te lui om al het tekenen, lijntjes trekken EN de planning te doen. Rond april had ik de moed opgegeven.
Maar toen vond ik dit juweeltje dat alles in één heeft. En meer ! Het biedt inspiratie, motivatie en stimuleert zowel productiviteit als creativiteit. Ik draag het altijd bij me, omdat ik het een gewoonte heb gemaakt om regelmatig mijn taken te controleren. Het heeft me geholpen om meer structuur te creëren en mij opnieuw te focussen op mijn doelen. Elke dag, elke week, elke maand kan ik reflecteren en zien waar ik nu ben en waar ik naartoe wil, dankzij Purpuz Planner.
Oh! En heb ik al gezegd dat desondanks er voldoende lege pagina's zijn die je kunt gebruiken zoals je wilt (lees: bucketlist), de 2019-planner heeft nu een pagina die ook echt bestemd is voor een bucketlist.
Ondanks dat we nu pas in september zitten, kan ik niet wachten om mijn nieuwe baby te gebruiken. En ik moedig iedereen aan, die balans en structuur op een positieve wijze in hun leven wil terugwinnen, om deze Planner uit te proberen. Het kan je veel hulp en inzicht bieden in je leven. Maar vergeet niet: het is een hulpmiddel. Alleen jij kunt de dromen daadwerkelijk realiseren door ervoor te werken.
Bestel de Limited Pink Purpuz Planner hier. Oh, en voor de mannen onder ons: maak je geen zorgen, de agenda is ook verkrijgbaar in het grijs;)