Another Sunday to sit back and relax. Whereas Thursday night I get a glass of wine to write out all my frustrations for Friday, today I got myself a hot cup of tea. No, not for a kiki. This was for a relaxing sensation.
This week my dear friend Stephen asked me where my blogs were, because I hadn't posted anything since last week. My intention at that point was to upload a Wisdom Wednesday, but I didn't. Nor a Frustration Friday or a Stylish Saturday. This choice was consciously made.
When I started the 500 words per day challenge, the intention was to write 500 words and upload them for 31 executive days. Otherwise it didn't count. Honestly, I started out so ambitiously. I was like: "Hey, why the hell not? I got this! It's not like I got something else to do…"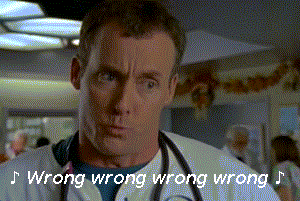 Turns out, I do have other things to do and they take more time than I anticipated. Perhaps you have started to notice; I suck at estimating and calculating, which I why I take up more than I can handle. Plus the fact that I am too ambitious and sometimes believe I have an 'S' on my chest.
This writing thing takes a shitload of time. You might finish reading it in 5-10 minutes, but writing and editing can easily take up 3-4 hours. And I'm still talking about merely one post. Of course I can choose to write a quick 500 words and just throw it out there as it is, but that just ain't me. I like my shit to look good and entertaining.
Technically I should be at the end of my challenge. Yet, by the count of posts I am officially on day ten. But the reason I started this challenge was mainly for learning purposes. And despite this only being my 10th post, I have already learned quite much.
For starters, I learned that ya girl really can't plan. I bought an agenda this year with the intention to bring structure to my life. However, I notice that I'm still an organized chaos. I say organized, because in a way I stil manage to keep it in control. If that makes any sense. I plan ahead to make sure that I have enough time to get everything done in time and still have some room for errors around it. Still, I underestimate the time I need. So, with that said I have learned the following as well:
Posting every day isn't for me. Writing is, but posting everyday is still in conflict with my current schedule. Which is why I have made the decision to post at least 3 times a week on the fixed Mondays and Wednesdays. The third day may vary between Friday, Saturday and Sunday. This way I can make sure I write the posts in the quality I desire, without stressing myself out when I run out of time.
So, ladies and gentlemen, from now on you can expect Monday Motivation, Wisdom Wednesday and more coming to you on a weekly base! To make sure you don't miss out anything, like my page where you'll continuously be updated whenever there's a new post!