Alright, ladies and gentlemen. Welcome to episode 2 of 500 words a day. The support in the first was very motivating. You guys certainly believe that I can easily do it. Now it's up to realize that belief.
My dear partner in crime, Stephen, gave me some really great suggestions, including the theme of today: Throwback Thursday.
Throwback Thursday, 500 words. Easy peasy, lemon squeezy. Right?
Nope.
It was godawful to go down in memory lane. Scrolling through pictures made my stomach turn. I'm pretty sure my intestines tied themselves into a knot. Memory lane is not my favorite road to take. But then again, it's easier to focus on the negative rather than to highlight the good. Such as my dancing days.
Some people might think all I do is dance like a stripper. Which to be frank, is my specialty – just not in heels.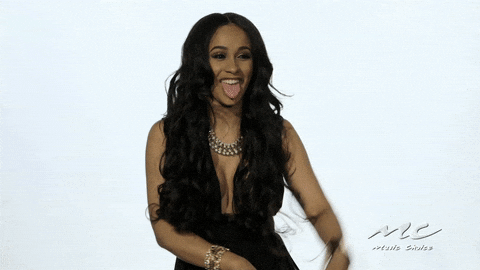 Before discovering my inner stripper, there was a time I wanted to be dancing like Jennifer Lopez, Michael Jackson and my sister (back then Beyonce wasn't dancing enough for me to want to be like her). I was the kinda person who'd record every videoclip and try to get the moves. I was that girl until the age of 19, which is when I stopped trying to get the moves. Not because I didn't get it, but because I realized at that point I was doing them all mirrored.
Sigh.
Yes, I know.
Don't judge me.
Anyway, there was a time when I wanted to be World's Greatest Dancer (yes, I've always been very ambitious). I was willing to do whatever it took to get there. Which is how I landed doing prepatory training at a dance academy. As determined as I was, as intimdated I was. Honey, I landed among prima ballerina's. Girls that would have conversations in the most contorted positions. Who would laugh while sitting in splits.
I wasn't one of those girls. I was the edgy girl. The strong girl. Definitely not the flexible girl. But, I knew it was part of the journey becoming World's Greatest Dancer.
I gave up equistrian to fully commit to school and dancing. Okay, more to dancing than to school. I would leave school and immediately commute to the dance academy. And if I wasn't spending time at the academy dancing, I was at home dancing and stretching.
Allow me to tell you. People sat on me to push my stretching even further. In case you thought they only did that in movies. No, IRL they'll also sit on you. And later on I did it to others (lowkey taking out what had been done to me). I cussed, I got frustrated because how dare you sit with your flexible ass on me?
But it was worth it, because guess who was able to do a split at the end of her first year?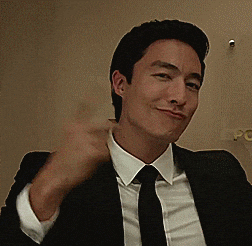 I got my split, made sure I was able to do it both sides and made it my powermove and sometimes it's my strippermove.
Oh, so is that how you found out about your strippermoves?
No, I didn't immediately went from ballet to discover my inner stripper. There was that time I did hip-hop too. Sigh. Hip-hop. Forever my love.
After walking in tights, I went back to what inspired me to start dancing in the first place. Which was hip-hop. I remember we found a studio that did competitions. And guess who loves competing?
So they let me tryout, however after a year of dancing ballet I had caught on to the habits. My movements were soft, I would lift my pinky…I was such a lady.
But it wasn't enough to send me away, though. Not that determined 14-year old. So, the owner advised me to participate in a category lower to toughen up and get rid of the habits. If there was ever a spot, I could audition. It might not have been my first choice, but hey…There was a chance!
I believe I was dancing for two months (in the studio, that is), when I was asked to tryout again. Not with the team I auditioned for in the first place. No, they sent me to audition with the big girls, 18 years and up. I will never forget how nervous I was to be among those great dancers. Keep in mind, I was 14 and quite petit. But hey, apparently that didn't matter, because I was asked to audition and was accepted to join these great women.
I can still feel the excitement dancing in that team gave me. They took me in as one of their own. To me, they became more than a team. Like older sisters do, they took me out partying with them in places I wasn't allowed to be in. We had a great cookout at my place in preparation for the big competition that we had the next day.
It was that day that I learned what it meant to dance like no one's watching. We only had 2 minutes to prove that our team was the best. 2 Minutes to show them what we worked so hard for. 2 Of the most intense minutes I've ever experienced.
I remember seeing other teams bursting out in tears after they were announced as the winners. Honestly, we were sitting in a circle on the floor, waiting our categories to be called and I couldn't understand why they'd cry.
And then it was our turn. We held hands with our eyes closed, still sitting in that circle, waiting for our name to be called. Third place, nada. Second place, nada. I opened my eyes and let go of their hands. I had given up. And I could see some of my team members did too. We had made obvious mistakes. It was a wrap.
Until…
They announced our team as number one. And it was then that I understood why the other teams were crying tears of joy as I did too for the first time.
Man, I'm getting choked up as I write this, reliving that excitement.
So, I'm finishing on this note and use the excitement to start writing tomorrow's post.
But before I call it a day…
Do you have a hobby or sports that touches you on emotional level, like dancing does to me?